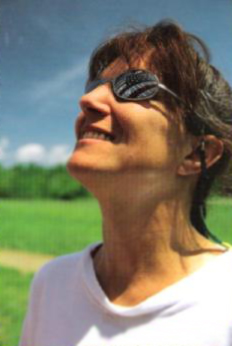 Mimi Hughes completed her amazing journey down the length of the Danube River on August 03, 2006. Mimi would like to thank everyone who contributed to her Danube swim; without their collaboration and cooperation the swim would not have been a success. For a brief excerpt of Mimi's Danube Trip, please click on the Danube News section of the site.
In response to the international epic success of the Danube River swim and in David's memorial, I am swimming the Drava River. My mission supports the restoration/preservation of the Drava and its resources. The project will energize and unite international groups and people along the Drava and Mura rivers to restore and preserve the Drava/Mura/Danube Biosphere. Conversations on protecting the biosphere and the environmental impact of dams and gravel extraction are scheduled and well as discussions on the expansion of handicap accessible river cycle-ways in support of tourism as opposed to nonrenewable and/or destructive income sources.
The swim symbolizes what individuals can accomplish when they connect as people, not nations, to address the social and environmental needs of the world. The Drava League, WWF, The World Conservation Union, the Rollingpeople and others are using the swim to educate people along the river to act responsibly and react thoughtfully.
The swim begins June 1 with a 100km section of the Mura river, a Drava Tributary, to support the Rolling People and the Slovenian Murafest, a greenbelt river concert. On June 3, in Leinz, Austria, the Drava swim begins, ending June 28, in Bogojevo, Serbia.
"Individuals are the true ambassadors for positive social and environmental change."